I firmly believe in joy, in the positive heart, in beauty, in passion and in Love.
This is the track to follow in my art.
My technique is based on the naturalness of inks on paper,
the rest is a rhythm that goes from the heart to the fingers, to the hand.
Color comes into play to draw light and its marvelous contrasts and vibrations.                                      Nothing is realistic but everything is real.

I love natural materials, I love the Indian ink that remains shiny and this on handmade paper. 
I love the flow of the pen on smooth paper,                                                                                                        a pen that seems to navigate on a surface of wa

ter without finding any obstacle.                                                                                I love color and the materia the
transparencies and thicknesses.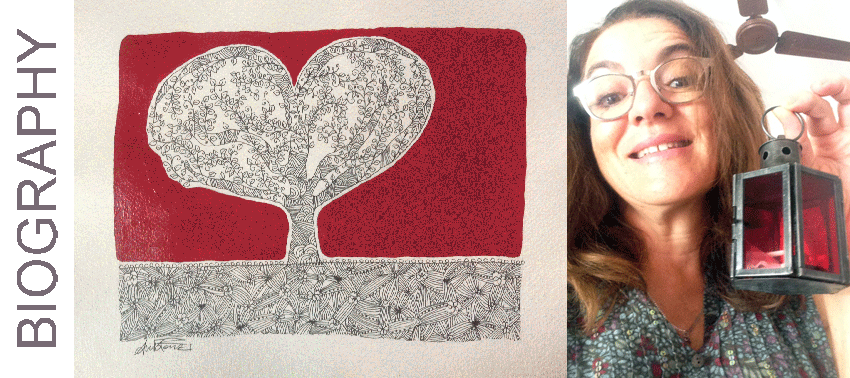 Antonella Fonzi draws and paints passionately since ever.

Papers and inks, colors and brushes are the tools with which she expresses herself with joy, competence and instinct. In her artistic production the love for Nature and Creation can be touched and sometimes it is seasoned with a little humor.

"I love my art, which goes from the heart to the heart."

Antonella Fonzi lives in Monaco, often she's around the world, sometimes in Rome, where she was born 50 years ago, she studied languages and she graduated as a graphic designer at the IED (European Institute of Design). For 25 years, in her communication agency (Vulcanografica & Production sas), she has combined her love for art, her work as a designer and her passion for helping actions with her organization ABChildren Charity.
Artist, designer, creator of cartoon and comics Antonella Fonzi translates experiences and feelings into strips and comics.

Her works, drawings, comics and paintings have been used in various projects in the private, commercial and industrial sectors
She has exhibited in private galleries in Italy, India and the Principality of Monaco.

She is the winner of the prize Open des Artistes 2017of 
the Principality of Monaco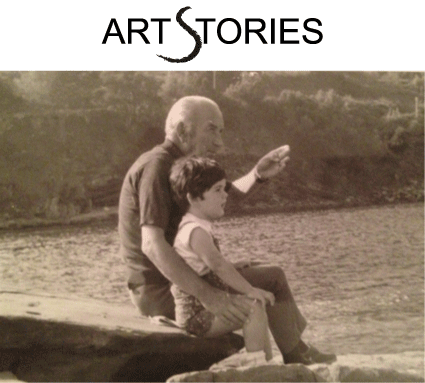 My passion for stories, telling them, imagining them, drawing them was born during my childhood thanks to my NonnoAntonio, with whom I spent whole days listening,    imagining characters, heroes and adventures.
In the end I became a "story teller" too and I do it by painting, drawing and narrating.
Some stories are short, the space of a strip, others never ending,                                         I invent them, I rarely write them, for the joy and curiosity of the children,                         those still young and those already grown up!